Last night we kicked off our February Cybercrop over in the
Scrapbook Savvy Forum
. So far we have four challenges, check them all out over
here
.
We also released our
February We're Savvy Kit
...which sold out in a matter of minutes. I always tell myself 'oh I'll get one if they don't sell' but who am I kidding?!
Sara
does SUCH an awesome job in the designing and ordering, that once the kits are actually released to be the public they are GONE before I can even log back into the store and change the stock count! Thanks again Sara for your awesome work, time to start designing the next one....or have you already? ;)
Here's a look, just so you can see what you missed out on ;)
My challenge this month is a good ol'
54321 CHALLENGE
!
You need to create a layout including the following ingredients...
5 - or more lines of journalling
4 - circles (mine are chipboard spot, brad, circle in twine, and circle in tag hole so they CAN be a bit sneaky
)
3 - chipboard pieces
2 - photos
1 - bow
Here's my take, a page of Georgia on her 4th Birthday called 'Surveying the Stash'..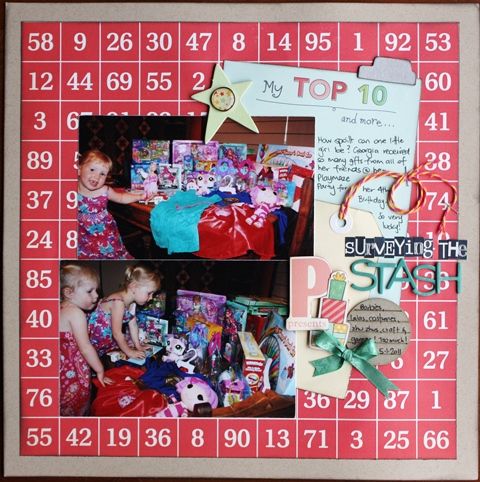 And a closeup...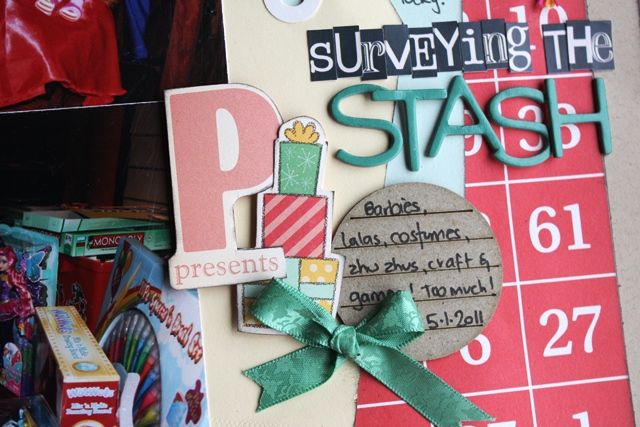 Please create an original layout specifically for this challenge and upload to the relevant
Savvy gallery
folder by midnight Thursday 28 February for your chance to win some Savvy spending money!
Go on get scrapping, I challenge you!